Everyone in in a Group are Members with a Role. To manage other users, a Group Member must be a Manager or higher. Roles considered higher are Moderator, Approver (when these two roles are the same person it is expressed as (Moderator & Approver) and Administrator.
Roles
The Role of a Member is set by the Manager of the Group except for the Administrator Role which can only be granted by another Administrator.
Each Role is associated with a set of permissions within a Group or Project. Members can have different Roles in different Groups.
Guest Role Permissions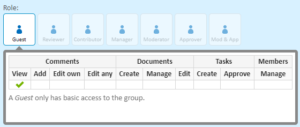 Reviewer Role Permissions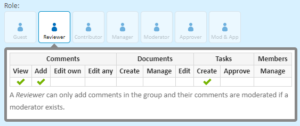 Contributor Role Permissions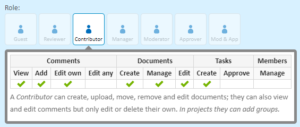 Manager Role Permissions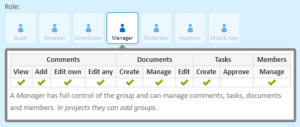 Moderator Role Permissions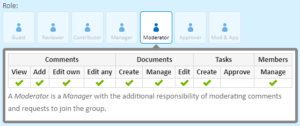 Approver Role Permissions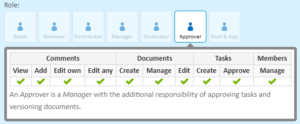 Moderator and Approver Role Permissions