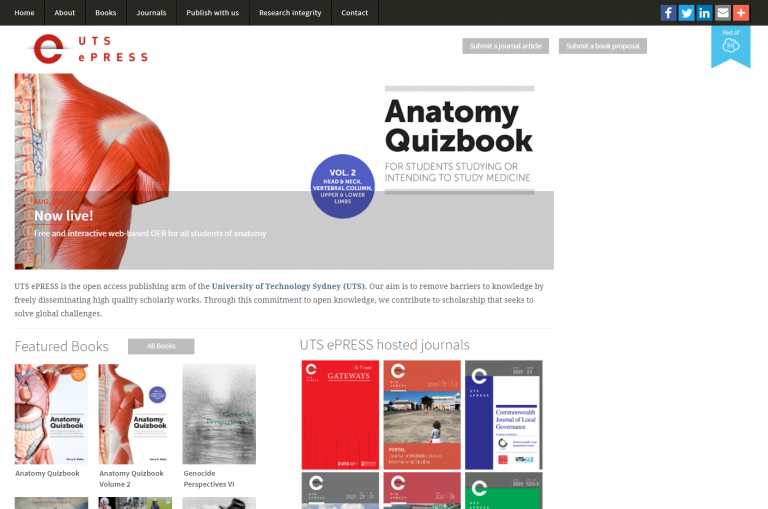 The quizbooks move away from a conventional linear content flow by using a carding system instead.
The students can read the questions and then flip the card to reveal the answers.
All the anatomy diagrams contain image maps that allow the students to select a number to display the name of the associated body part.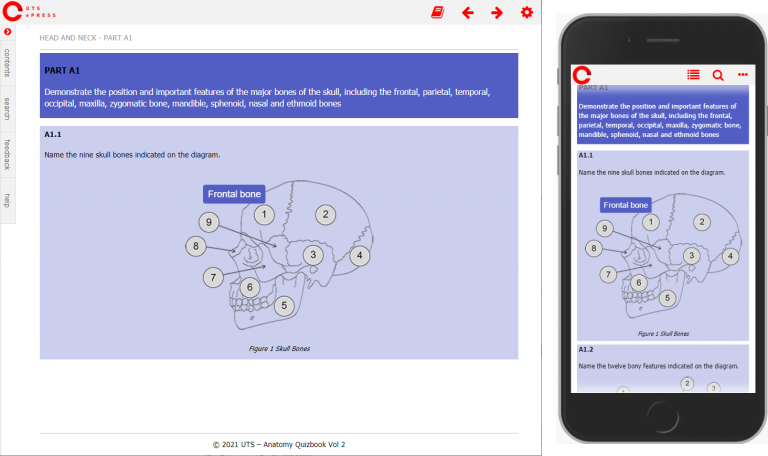 "In co-producing Anatomy Quizbook Volume 2 with Don Stolee and the highly responsive tekReader team, we have been able to produce another
high quality, multi-featured and peer-reviewed, open educational resource (OER) of which we are very proud.
This work allows any student in any country to freely access, study, engage with, and quiz themselves on various aspects of human anatomy
– on any device – all without having to negotiate a paywall.
We are very happy with the result and look forward to continuing our fruitful partnership with Don and the tekReader team."
Scott Abbott – Manager Scholarly Communication (UTS Library)
Both Quizbooks have been authored using Adobe FrameMaker.
eGloo Technologies, the creators of tekReader, have developed a Structured FrameMaker Application to create and update the Quizbook content.
Image map metadata is added and then FrameMaker's conditional text mechanism hides the metadata on the way out to tekReader.
The mapping coordinates are captured using GIMP.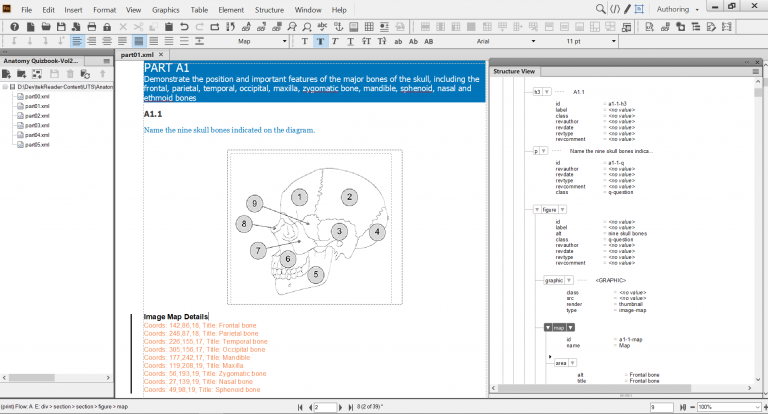 Don Stolee, eGloo Managing Director, indicated that the tekReader team had a lot of fun developing the two quizbooks.
It was a welcomed change from the daily grind of publishing complex technical documentation.